Android: rotate the screen – that's how it works
Would you like to know how to activate the screen rotation on your Android smartphone? We'll explain it to you.
The screen rotation on the smartphone can be quite annoying. A photo is upside down and you turn the device to look at it – but the screen always rotates automatically. Or the other way around: You would like to view a picture in landscape format, but the screen does not want to rotate automatically. This article explains how to activate and deactivate the rotation function quickly and easily.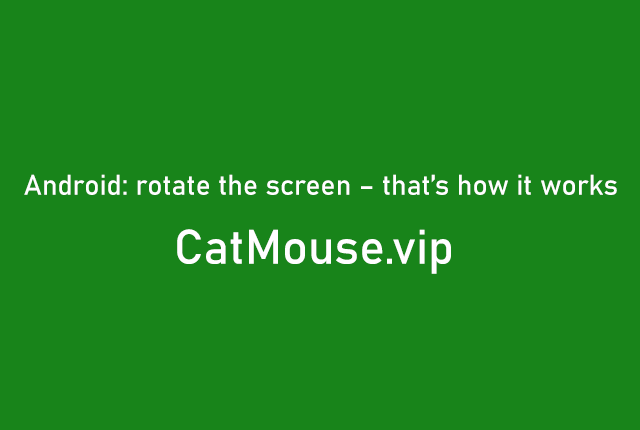 Android: Activate or deactivate screen rotation
Follow our step-by-step instructions or take a look at the brief instructions.
1st step:
Swipe down from the top of your phone screen . The quick access bar appears. Repeat the swiping gesture to fully unfold the bar. This may have several pages that you can reach by swiping to the right or left.
2nd step:
To switch on the turning function, tap on the corresponding symbol in the quick access bar. The symbol turns blue and says " Rotate the screen ". To switch the function off, simply tap the symbol again. This is then grayed out and is called " Portrait ", because the portrait format is also called the portrait format. Note: The icon looks different in Android depending on whether the function is activated or not.
Quick guide: (De) activating Android screen rotation
Open the quick access bar on your smartphone.
Tap the symbol " Rotate screen " to the rotation disable. To activate the rotation, tap the " Portrait " icon.
Note: Depending on whether the function is activated or not, the icon on Android is different.